15 Minutes of Fame
Tuesday, November 28, 2017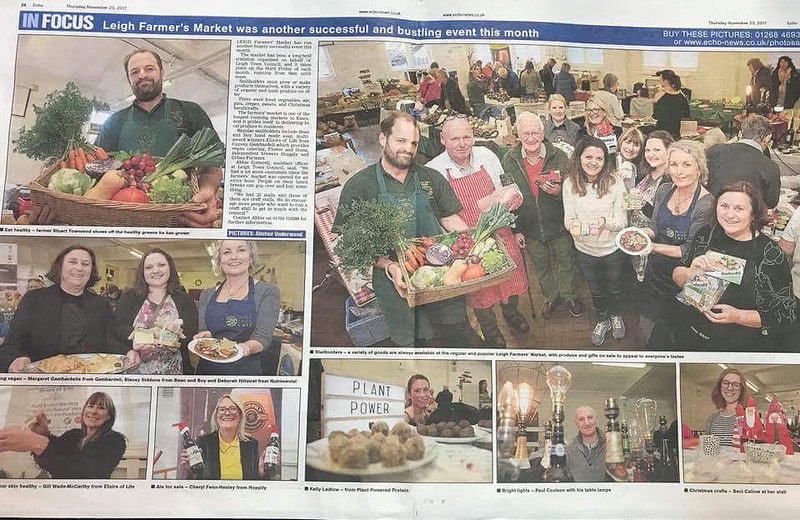 Just because it's too good not to share! It's my fifteen minutes of fame this week, all the mums stop me at school to say they've seen me in the paper so I feel that it is only appropriate to show you too. Ha.
Every month we trade at the Leigh-on-Sea Farmer's Market which is a really lovely community event showcasing wares from makers in Essex. We are there with our soaps, and we trade alongside some fabulous people like
Sarah Green Organics
(vegetables)
, Nutrimental
(really lovely vegan goodies and raw food), and
Donald Sutherland
(jams and chutneys).
Here I am in the paper showing
off my soaps
. I'm the one in the middle on the left, and in the middleish(right) on the top right image. If you're local, come say hello! The market is usually on the third friday of the month but December's market is on the 23rd, from 8.30am until 1pm.